Sign up for a subscription as a gift for that special kid! Here are the best monthly subscription boxes for kids.
Race you to the mailbox! Is there anything better than finding a package at your door with your name on it? Especially as a kid, and particularly now in these socially-distanced times, there is nothing quite like the joy of receiving a box filled with fun goodies just for you! Gone are the days of subscription boxes just for grown-ups; now there are awesome kid's boxes with curated goodies to keep kids happy, entertained, fed, clothed, and more!
So where do you begin in selecting the best monthly subscription boxes for kids? We have had the chance to test out a number of subscription boxes – some great, others not so much. There are so many subscriptions out there; I hope this round-up of the favorite subscriptions on our lists helps you narrow it down!
Here are some of the great ways to bring the fun home, as we continue in this "new normal" of having to create fun at home. Family-oriented subscription boxes on our list include: Disney's Walt Life, Inc., a box for the nature explorer Think Outside LLC; a kids' book club, Bookroo, and craft boxes to keep them busy, like Green Kid Crafts and Creation Crate, and a bath time box Tubby Todd Bath Co. Food-subscription boxes, like this great kids' baking box called Baketivity, a box that sends you food from all over the world, Universal Yums, and eat2explore, a joy of cooking for kids. There's even a box promoting entrepreneurship, Boss Club. Read more about these great subscription boxes below!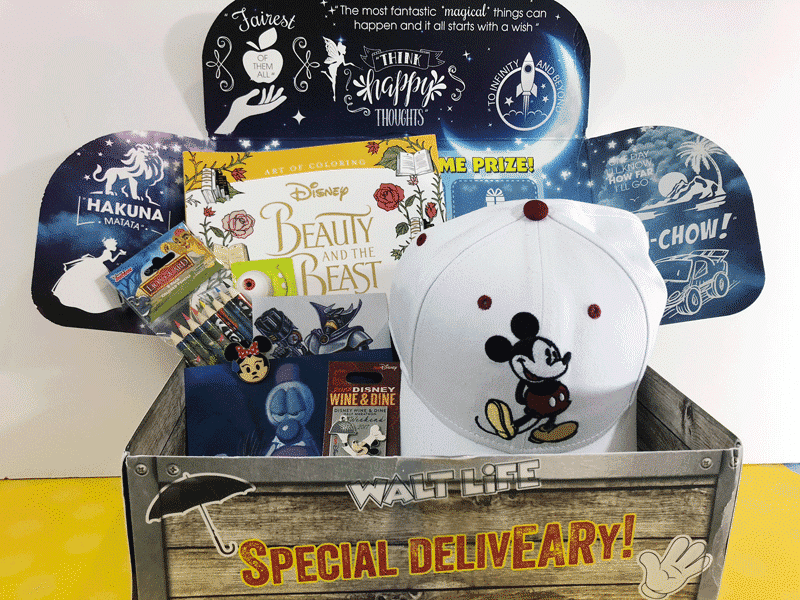 Disney Kids Box
Disney's Walt Life, Inc.
This Disney subscription box is a great way to add to any collection of Disney related goodies; the Disney fanatic in your life will truly love it! You enter some details about your likes to "build your box", and then the box is carefully curated for you, from pins to collectibles, mugs to wallets. Everything you will receive is all-authentic Disney Parks or shop Disney items! There are monthly subscription boxes for kids where you can choose from apparel to plush toys, or you can mix up things and choose a box with just Disney snacks you'd only find at the parks! You can choose theme boxes, like Star Wars or Disney Princesses! Or you can select a surprise box, that is sure to be the perfect way to make your Disney vacation announcement and surprise your family with a trip!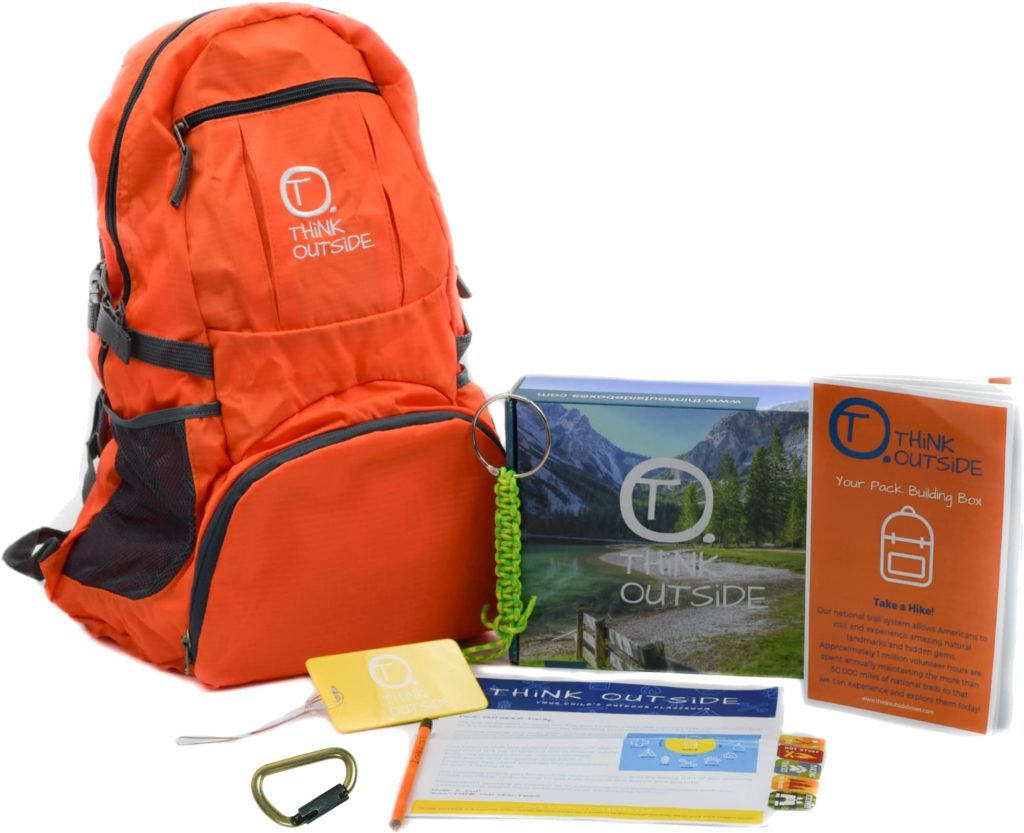 Nature Explorer Kid Subscription
Backyard nature expeditions for kids? No problem! With a subscription box for the nature explorer, THiNK OUTSiDE is a monthly subscription box for kids full of outdoor gear and resources that will get your kids away from computer, phone and ipad screens and begging to get outside exploring nature! There are hands-on activities to, both alone for an older kid, and challenges to do as a family for the subscription for a young explorer who might need some assistance.
This monthly subscription box for kids is excellent for education and skill building. With different monthly themes like taking a hike, building a shelter, nature, wildlife, knot tying, reading the constellations, navigation, and weather, this subscription is perfect for those budding Girl Scouts and Boy Scouts, and for instilling an appreciation of science, nature and the great outdoors in any child. And to top it off, getting outside fosters curiosity, can help reduce stress levels (yes even in kids), teaches confidence and creativity.
Kids' Book Club Box
It's always a good idea to spend more time reading. With this kids' book club, Bookroo, you can pick a book club and receive monthly book deliveries. Fresh reading material in a delightful book delivery makes reading exciting for your child! There are three book clubs to choose from, based on age group: the Board Book Club (age 0-3), Picture Book Club (age 3-6), and Chapter Book Club for elementary students (age 7-10). Each book comes individually wrapped, is offered at 50% off the retail value, and includes an insert highlighting the details of each book, some thought-provoking questions and illustrator insights.
When you do need to include time on a screen, try looking for some of your favorite books which were adapted into cartoons! Add on interactive story activities for extra fun, like Give a Mouse a Cookie or the Llama Llama books, which were all made into Netflix shows!
If you get a box delivered and you are having a busier week, these are great for keeping on hand for or having on file for a rainy day or snow day! You can also choose a monthly subscription box for kids to a fun magazine, like Highlights for Kids!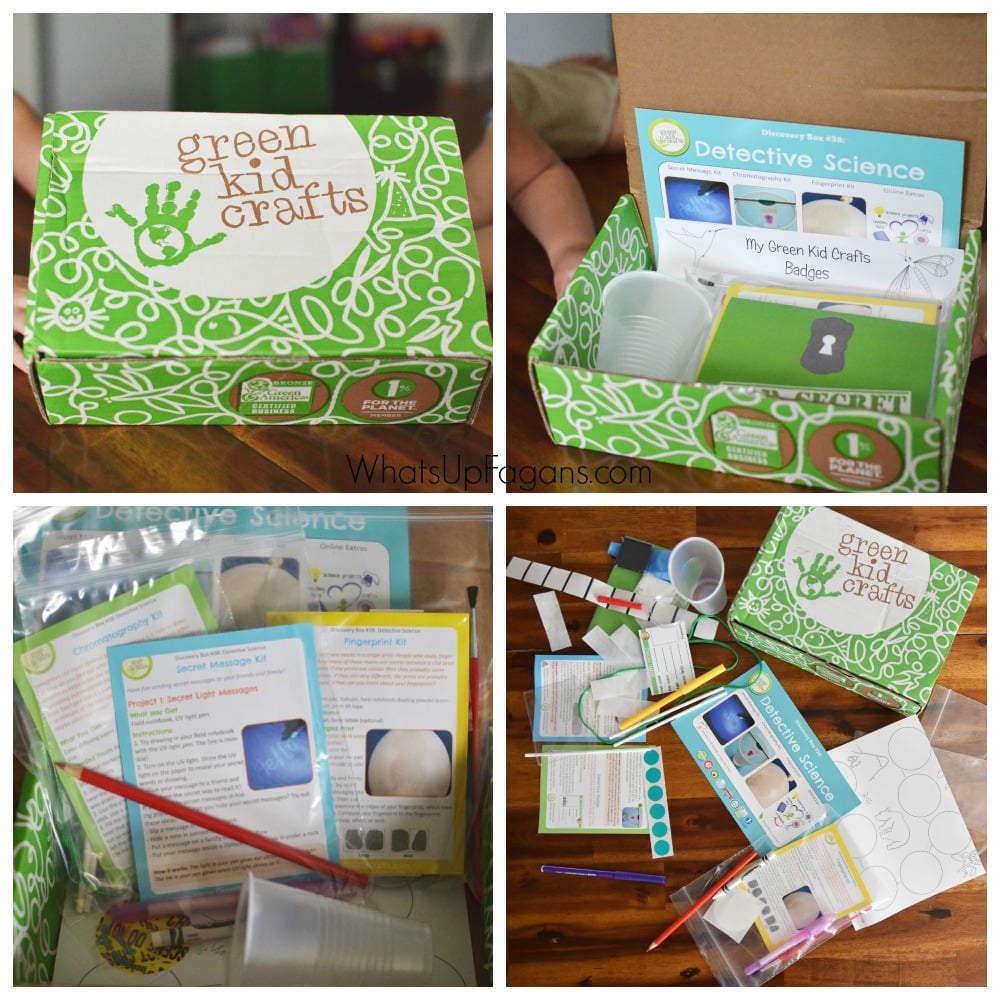 Kid's Crafting and STEM Subscription
If you are looking for more of a kit with concepts as building blocks, these kits include educational subscriptions and activities in the STEAM (science, technology, engineering, art, math) realm. One of these types of monthly subscription boxes for kids is Green Kid Crafts which has helped enormously with fantastic ideas for passing the days of quarantine at home, and will be clutch in the winter months as cabin fever sets in. You can shop by age-appropriate educator-designed boxes where learning and fun collide. Ages 2-5 might enjoy the "down on the farm", "transportation" or "reptiles" boxes, to name a few, Ages 5-10 might enjoy the "art lab", "human body" or "safari" boxes; and Ages 10+ will enjoy the "geology", "mad science" or "rocket launcher" boxes. Some monthly deliveries are like receiving a lab in a box, with all you need for the perfect science experiment. What is easier with this subscription, is that you receive a set of craft materials for creating something the kids will love, for example in the amphibians box you will use clay to mold your own frogs, or in the bird box, you will craft your own bird feeders! Many of the subscription boxes are just stuffed to the gills with crafts! Oftentimes there are enough crafts left in the kit for saving one for a day when the kids are bored.
 Creation Crate is a STEM monthly subscription box for kids filled with projects with easy photo directions for pulling off an engineering or technology project. Your child can unpack their potential in the tech industry with these fun, challenging and thought-provoking subscription boxes. Each box contains the components needed, plus the instructions, video tutorials and to take your from a tech beginner to a tech wizard. Recommended for ages 12-adult, this kit is sure to prepare your child for the jobs of the future as they build an awesome electronic projects, such as building an FM tuner, mood lamp, and Audio Visualizer that changes color to music, and more! Purchase this kit as a gift for the child who loves a challenge!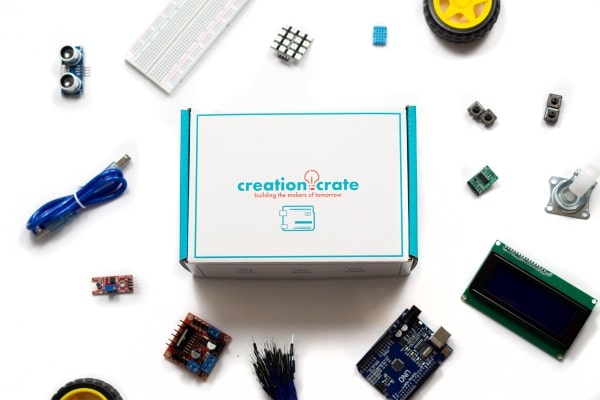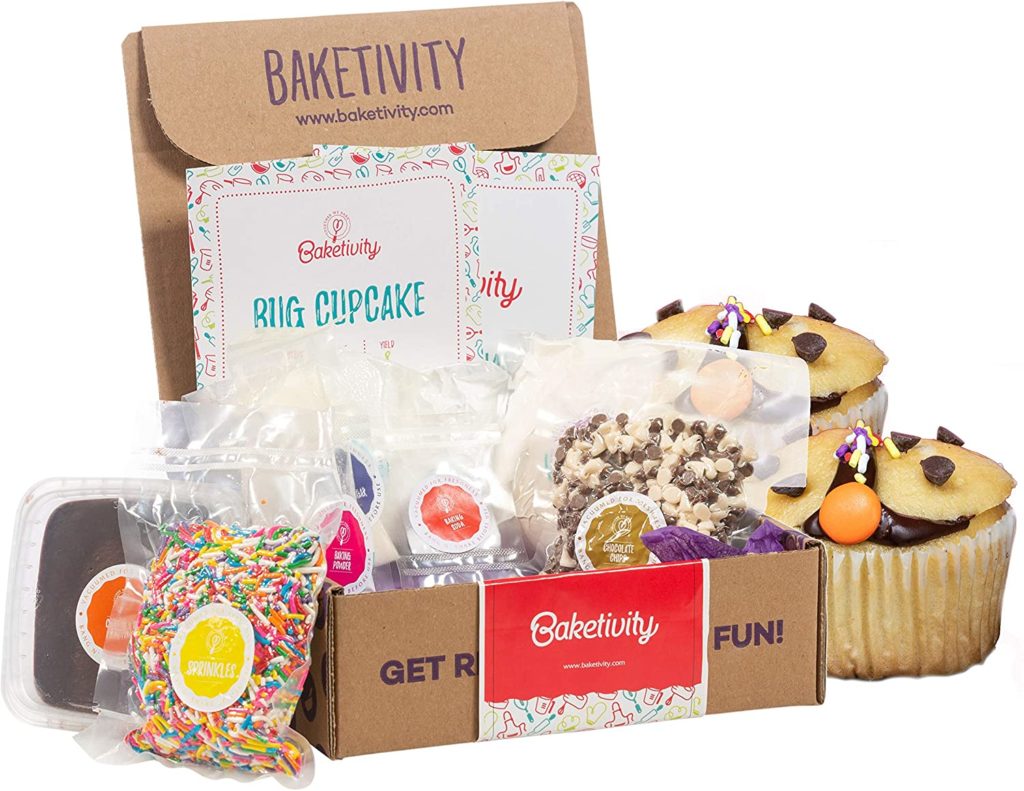 Kids' Food and Baking Monthly Subscription Boxes For Kids
One of the best places to spend time together making memories as a family is in the kitchen. If your child likes to get creative in the kitchen, they will love a cooking or baking subscription box.
For the bakers, Baketivity offers a monthly baking subscription box for kids, chock full of tasty recipes, and easy-as-pie learning experiences. From whoopee pie baking kits, to biscotti "bake to school" cookie kits, gluten free granola bars, fun-fetti muffins, cinnamon buns, and more, there is a baking kit that is sure to please everyone in your household. You can purchase a one time kit, pick up kitchen accessories, or send a kit as a birthday greeting. And your child will receive a free apron with every subscription!
Interested in food from all over the world? Universal Yums delivers snacks from a different country to your door, every month. Explore different cultures from your own home — through snacks. Each monthly subscription box for kids comes with a variety of sweet and salty snacks, a booklet about the country they are from, with facts and trivia about that country, and recipes you can use! Get a box for yourself or give it as a gift;This subscription is available for both child or adult you know who might like to explore the world through cultural snacks! If you moved to another country this might be a nice gift to send to a friend you've "left behind" so show them some of the snacks from your new country! You can see the world with a subscription, and have snacks on hand for enjoying as a family, on the go, or with a cup of tea!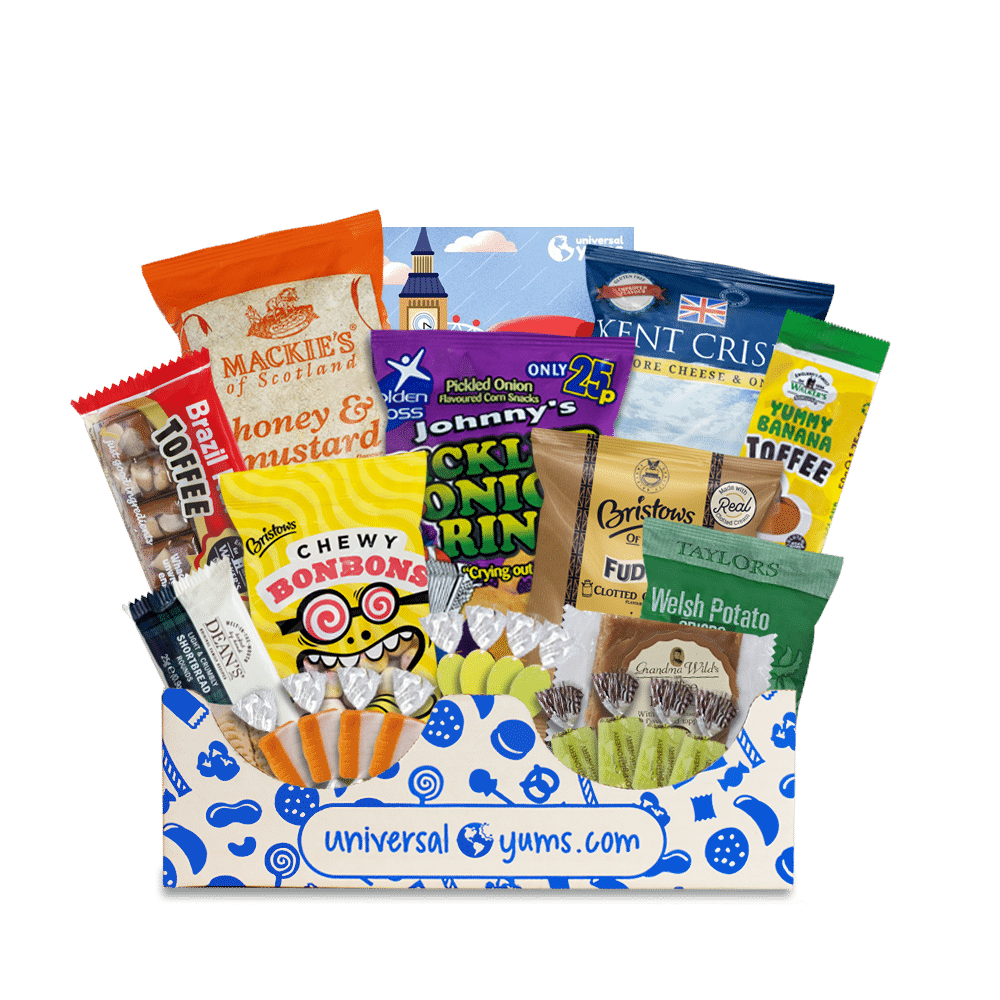 For the chefs, eat2explore, is a "Joy of Cooking"… for kids. This monthly subscription box for kids and family cooking kit delivers an award winning cultural education through cuisine. You will be sent hard-to-find spices and sauces, a pin and sticker of that country's flag to put in your new "passport", and a shopping list to complete the recipes sent, which you'll use to create a truly unique meal, together. This is an adventurous way to explore cuisines of the world from the comfort of your home, learn tangible cooking skills, as well as enjoy some quality, delectable, family time.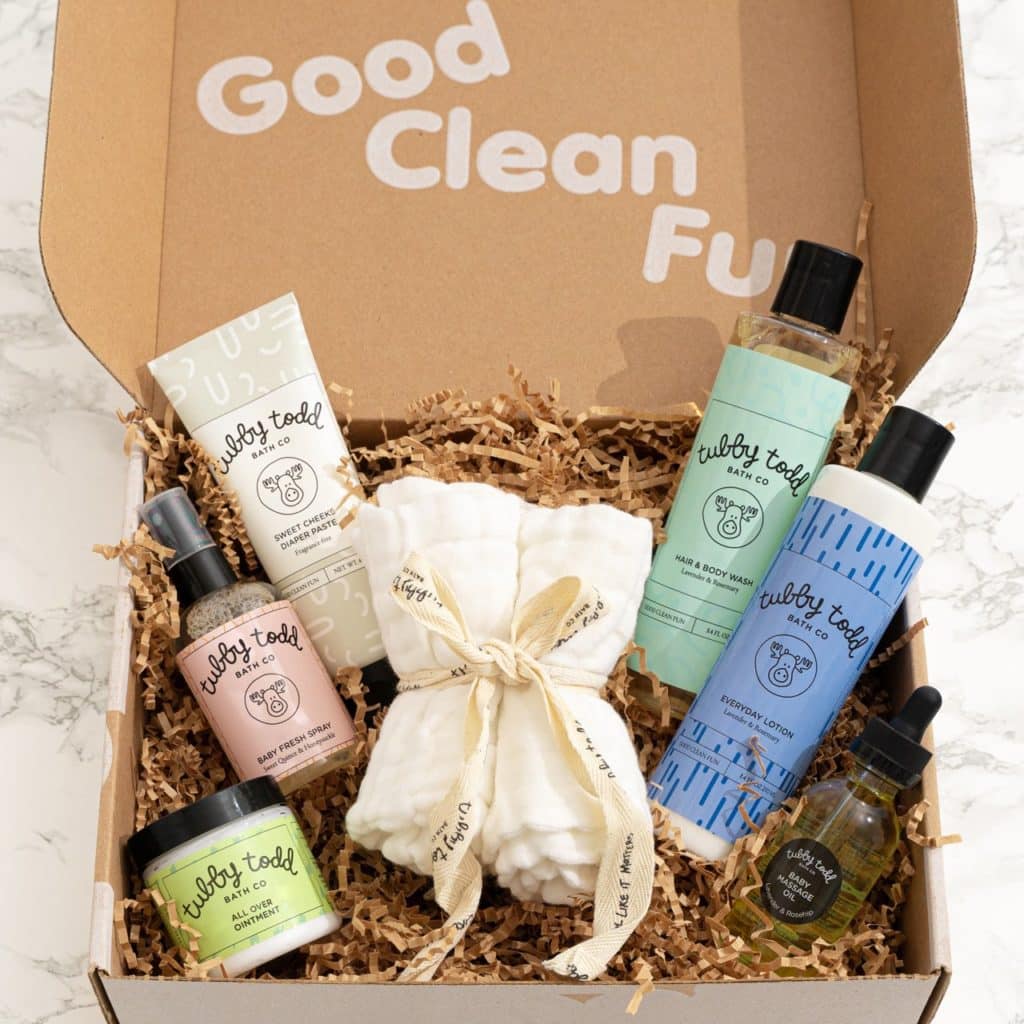 Bathtime Fun – One Of The Best Monthly Subscription Boxes For Kids
Tubby Todd was created as a gentle body care basics for little ones. Join "Club Tub", a bath time box Tubby Todd Bath Co.
Included with these monthly subscription boxes for kids are bathtime favorites: body wash, shampoo, bubble bath and moisturizing lotion to keep little ones clean, fresh, and moisturized all day long. Its created for sensitive skin, so your child will love the feel and smell of these products.
Subscription to a service, such as a bathtime fun subscription box is a great addition to the monotony of the nightly bath routine. It's almost like new fun every night in a box for the kids, plus it's good clean fun for the whole family.
Kids' Entrepreneur Boxes
Can you believe there's even a box promoting entrepreneurship, Boss Club. How awesome is that?! If you are looking for a monthly subscription box for kids wherein those who show an interest in starting a business, from running a lemonade stand, making and selling jewelry, to creating their own products, you will definitely want to sign up for a subscriptions out there for this amazing box that promotes the entrepreneurial spirit in kids, called Boss Club. What's great about this subscription is it promotes professions for kids. You can follow a self-guided business kit, which contains everything your child needs for starting a fun and creative business! Or you can choose the "School Curriculum" and provide your students with an unforgettable cross-curricular experience as they learn to launch their business and make sales.
Set the Duration & Price of your Subscription
With all of these monthly subscription boxes for kids available, there are just as many choices on the length of your subscription. They are available in one-time, monthly and yearly subscriptions. You can sign up for a six-month or twelve-month subscription, as well, and this helps as you can save more with a longer subscription. You can sign up without committing to a longer subscription. You can select a one-time, a monthly or yearly subscription; Committing to a longer subscription will get you the best discount, usually. You can cancel your subscription at any time.
Pricing is the same for many of these monthly subscription boxes for kids. Most subscription boxes are available for somewhere in the $15-$40 range, per month, including shipping, for one box delivery. Subscription prices start at $15 a month for many of these but some are as little as $12. There are currently many offers on subscriptions. You can check the discount on their website for more about this subscription.
Best Reasons To Purchase Monthly Subscription Boxes For Kids
The best gifts are the kind that create memories and provide experiences. Subscription boxes are great for just those reasons. They provide children with something to look forward to, plus all the tools they need to have an experience, whether it is educational, artistic or just plain fun. The ease of the delivery, particularly right now as you may not want to hit the stores, or as stores are closed, makes this a win-win.
Subscription as a Gift: Sign up for a monthly subscription box for kids as a gift and make it the best gift they've ever received. Multiple subscription boxes is a great idea as a gift for birthday or holiday gifts. Give as a gift for a job well done, or as the gift when you can't think of what to give! If you don't know what to get the kid that has everything, this is it!
Try one or a few of the many boxes available; it will definitely bring some joy to your front door!