The best monthly subscription boxes for women to sign up for or gift to a lady in your life (or purchase for yourself ) (subscription boxes reviewed below.
A subscription box is the gift that keeps giving; You can arrange for one to arrive every week, month, or once per season. The best monthly subscription boxes for women have become the best new presents – to others or yourself! The boxes are personalized by theme so you can receive one that interests you or shows others you know what they like. Most of the subscriptions can be a one-time-only purchase, but you can also extend the duration of the subscription to monthly or you can pay for the year up front for an annual subscription. Getting a treat in the mail via monthly subscription boxes for women and being at home for the delivery is just the best way to spice up your day, gift for a holiday, birthday or any milestone celebration.
Gift Subscription Boxes For Women
It has become the ideal "what to give the girl who has everything". There is a perfect monthly subscription box for every woman – from fashion or beauty to fitness and food, lifestyle and home decor, from dog moms to new moms, to book and beyond! With so many monthly boxes on the market, it can be hard to shop for what you think you or a friend might need. That's why we hope reading about these subscription boxes will help you find the best one for you, boxes for kids, or boxes for your partner with everything they might like!
Talk about subscription boxes overload! Scroll below to find a perfect box for a woman in your life – or one to treat yourself (because you deserve it!). Here we have broken down for you our personal monthly favorites. You'll be waiting at the door for these.  Read on for more!
Best Monthly Subscription Boxes For The Woman Who Indulges In Self-Care
Fab Fit Fun
FabFitFun is a really fun monthly subscription box for women, carrying items from skincare and cosmetics, to candles, blankets, workout gear, mugs, etc. What we love most about this subscription type is the variety of items inside and is one of the best subscription boxes with premium skincare. From home spa gifts, to candles to cozy blankets tucked into every box, this type of box stands out for its variety.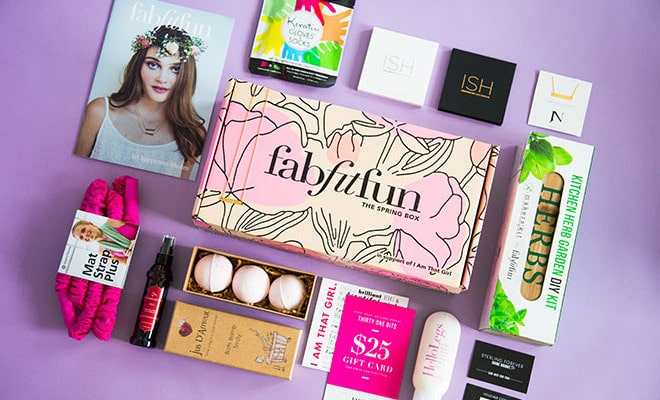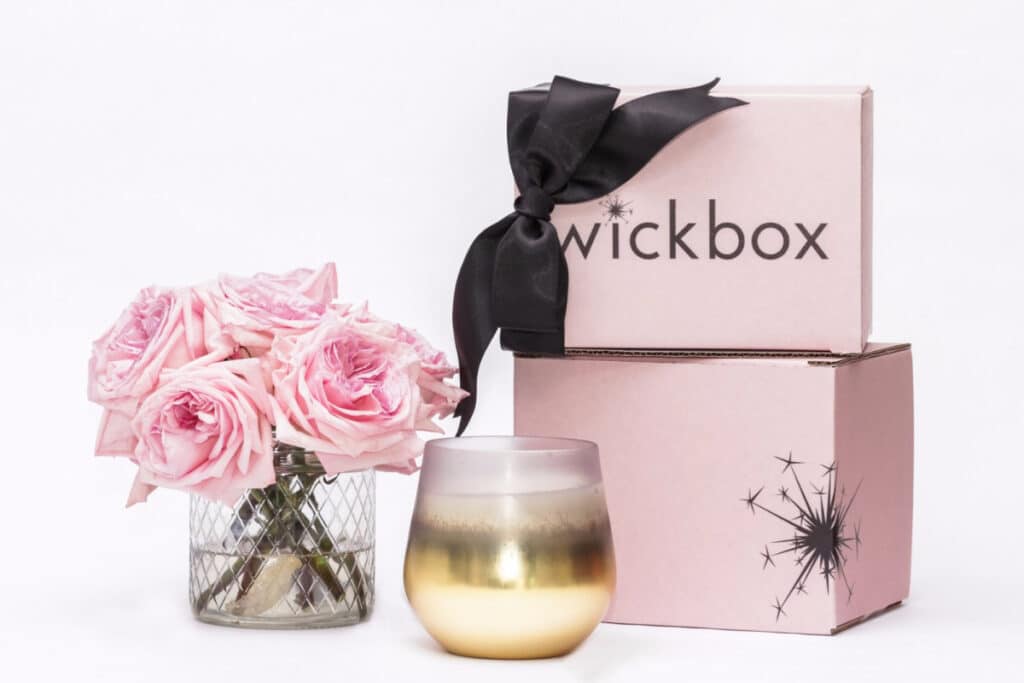 Wickbox
To help her set the mood and unwind, try a luxury candle subscription box service like WickBox. What you will get from this lovely subscription is a beautifully scented, on-trend candle sent to her each month. There is no better relaxation than from this thoughtful gift box. What a great gift for her!
Happy Legs Club
There are boxes for the best shave clubs for women. Happy Legs Club fits the bill! What's better in life than a beautiful box that can make you feel better about yourself? We love this monthly box as a gift subscription box for women.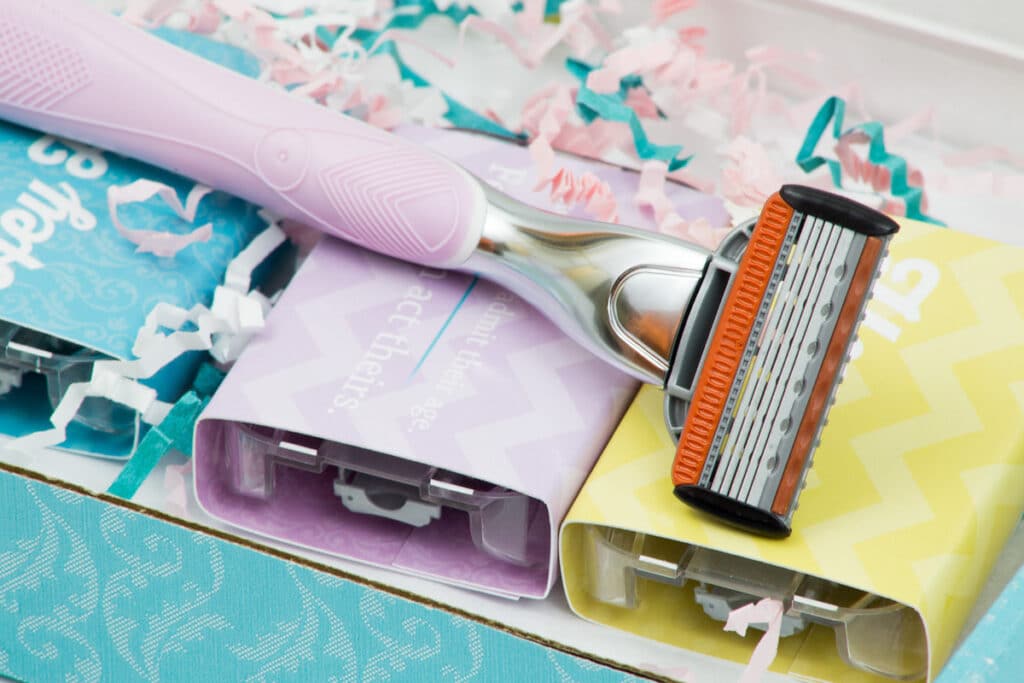 Best Monthly Boxes For The Trendsetter And Fashionista
Stitchfix
You can dress the whole family without leaving the house with these apparel subscription boxes, from women's clothing, in a range of women's sizes, as well as men's clothing and kids clothing. StitchFix is one such women's apparel subscription box. This box is intended for an audience of busy women, perhaps too busy working to shop for themselves. With this box of clothing you can keep what you like and return the rest for free, or swap into another box. No other subscription box for women offers more items than a stitch fix box. TIP: Due to popularity, order this subscription well in advance.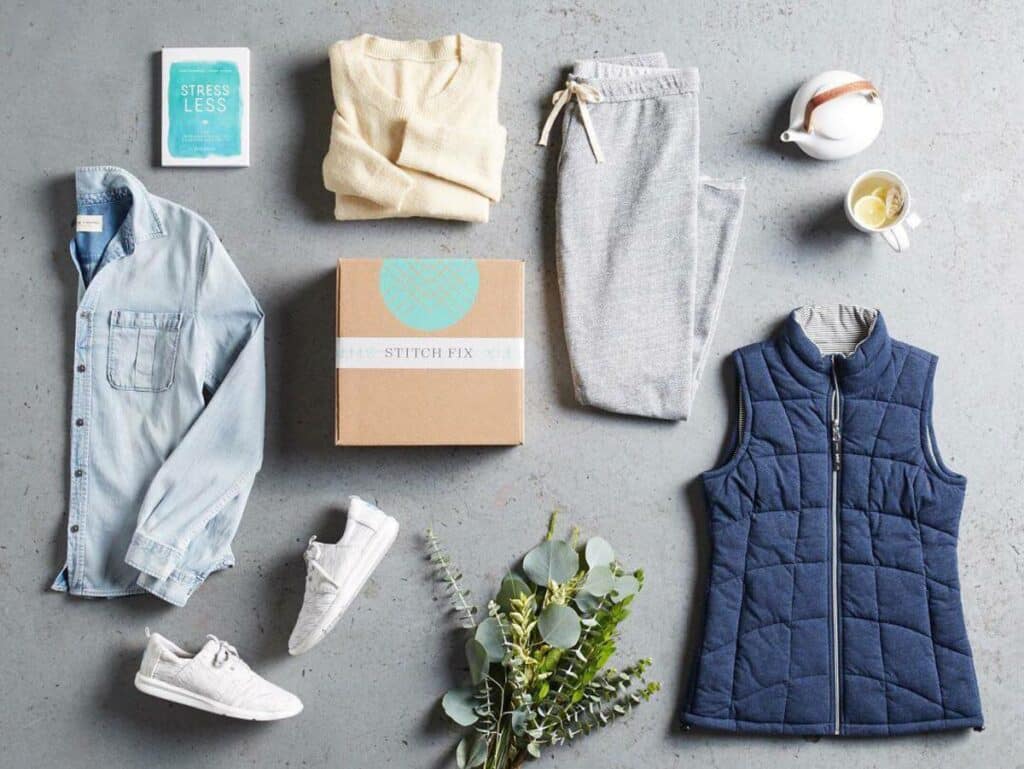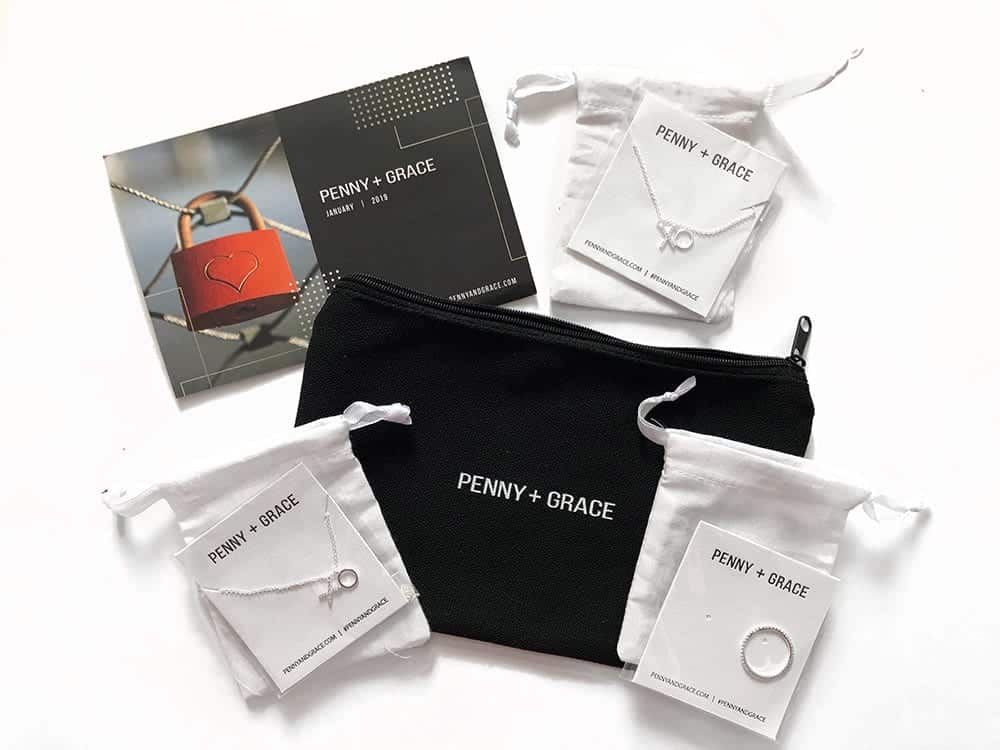 Penny And Grace
Penny + Grace is the best monthly subscription box for jewelry and accessories lovers!
Cruise Direct
While we are currently stuck at home, these types of monthly subscription boxes for women pose as great inspiration for the world traveler who is dying to get back out on the open road or fly the friendly skies! A gift certificate for a future cruise with Cruise Direct would sail past any competitor's gift!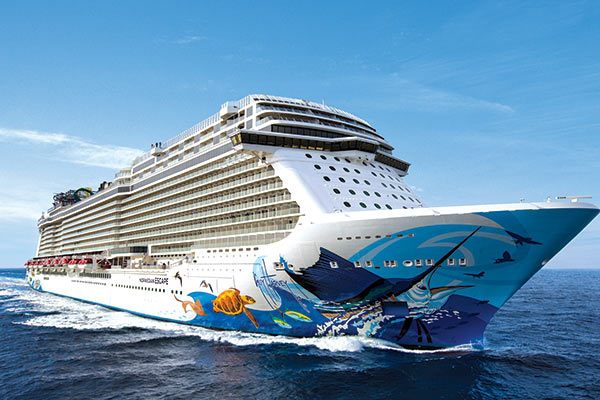 CityPASS
And a certificate to CityPASS who be a huge winner; she could take a trip to the nearest city near her and enjoy an array of activities from museums to shows, basically any tourist items in a city.
For The Woman Who Likes To Look And Smell Good
Jewelry Subscription Boxes
Looking for the best monthly subscription box for women from a company with a marketplace for beautiful jewelry and style inside every box? Ideal as a birthday gift for any special girl, try My Bijoux Box.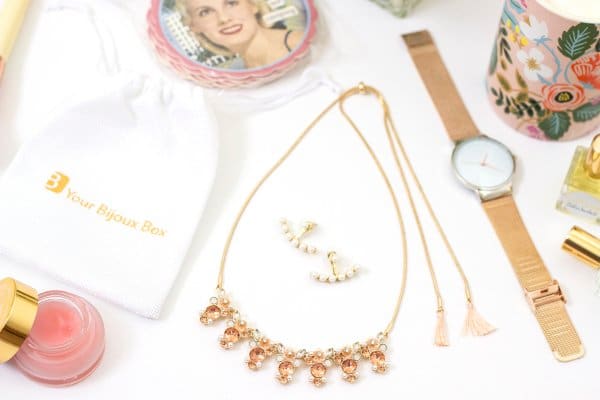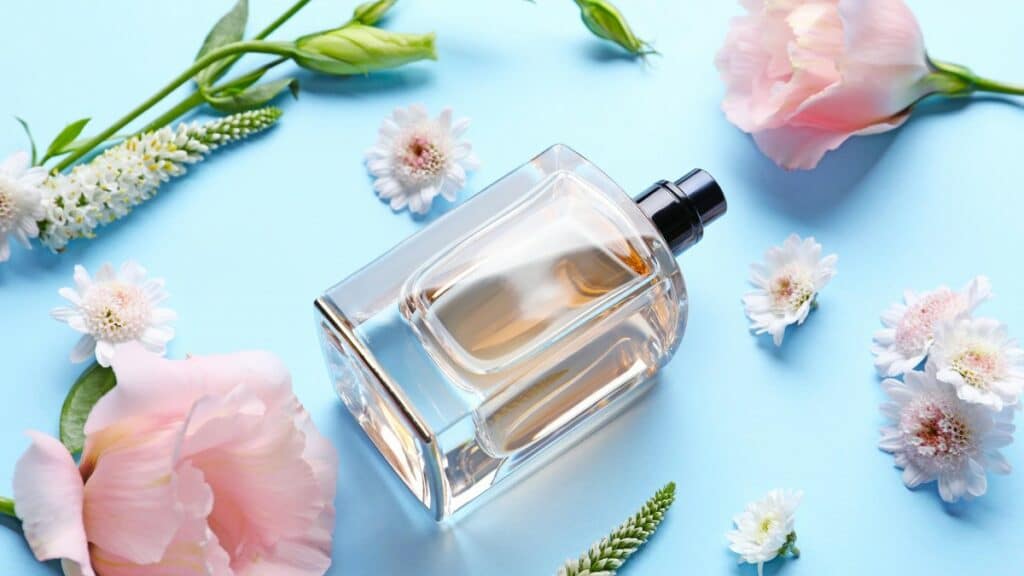 Perfume Subscription Boxes
How about a perfume subscription delivery service? This is an awesome gift-able subscription service. Not intended as a substitute for the Mall perfume isle 🙂 – Check out ScentBox or ScentBird and all the cool boxes they can deliver for that special someone.
Makeup Subscription Boxes
Some of the best makeup monthly subscription boxes for women include Birch Box or Babe Box Cosmetics. With a subscription box that contains products, often free samples with a subscription are something of a regular occurrence, so you'll get to try many samples in a collectible glam bag!
For The Fitness Enthusiasts And Gym Rats
Fitness Boxes
Billed as perfect for the workout fanatics, these monthly subscription boxes for women have the tools and snacks to get you through your next workout and inspired for future fitness activities! Propelled by women, there are an array of boxes with healthy, delicious snacks, or an athletic wear subscription with plans that include clothing. Some such boxes to check out are:
Jacked Pack – Sign up for a subscription in the subscriptions section in the account page.
Spartan Carton – For the Spartan racer in your life
The Nomadik – Sports and fitness items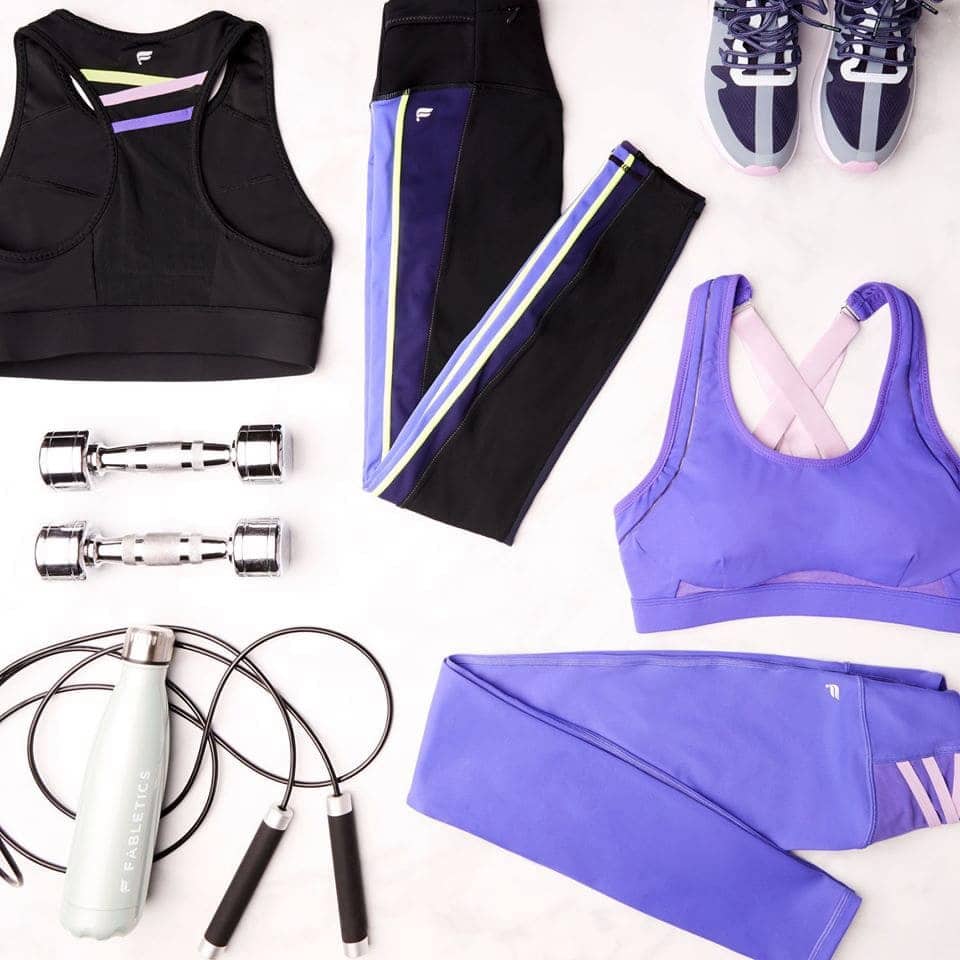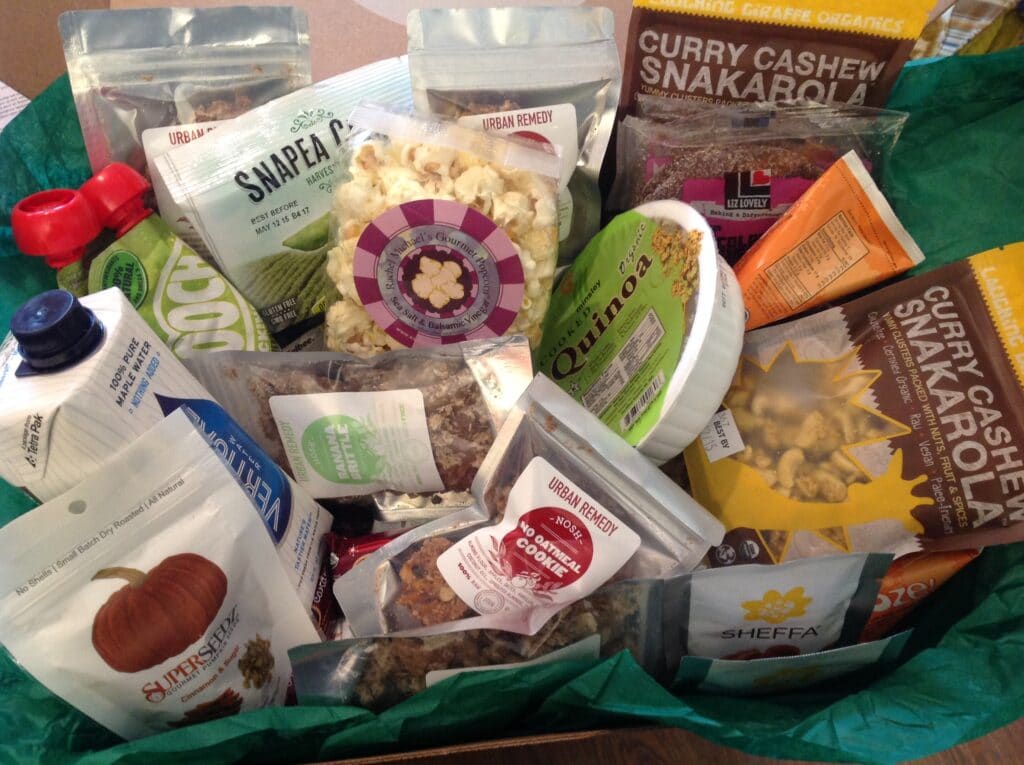 Healthy Snack Boxes
Urth Box
Once Upon A Book Club
If you are always on the hunt for the newest & best monthly subscription boxes for women, this is the box for you. Handpicked by its expert book selector for you! Women with books on their lap and the next book ready to be read are the real heroes.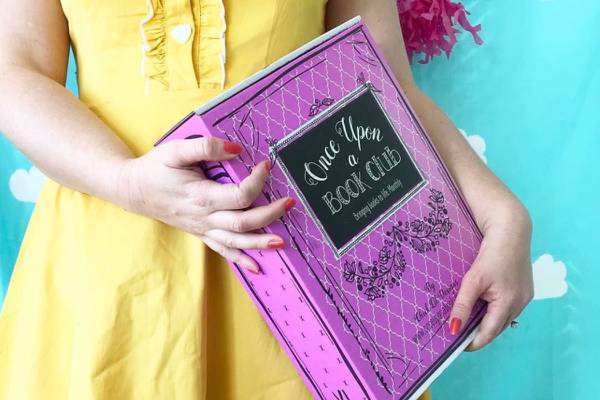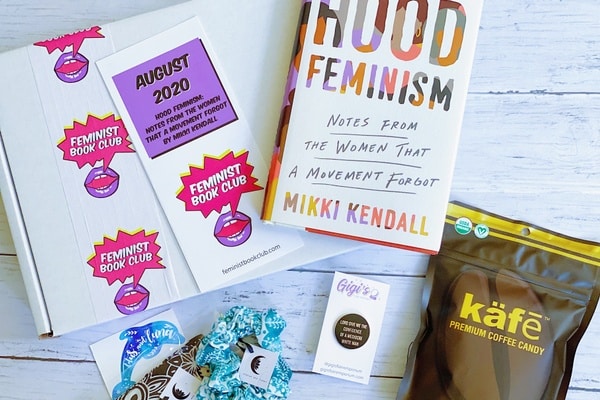 Feminist Book Club
For progressive women and nonbinary folks who crave meaningful connection while deepening their understanding of intersectional feminism, Feminist Book Club is a monthly subscription box that provides tools, resources, and opportunities to connect and give back while challenging you to dismantle systems of oppression.
It's time to call time out for take-out. Find some inspiration in the kitchen with these great cooking and baking monthly subscription boxes picked by chefs for their quality. 
Hello Fresh – You can stress not about dinner, have a glass of wine and unwind in anticipation for a HelloFresh subscription, or other food delivery subscription service that keeps food fresh in your fridge and ready for you to make, with the recipes and all ingredients you need right on hand.
DiBruno Bros – Or try the DiBruno Bros, who ship gourmet food right to your door.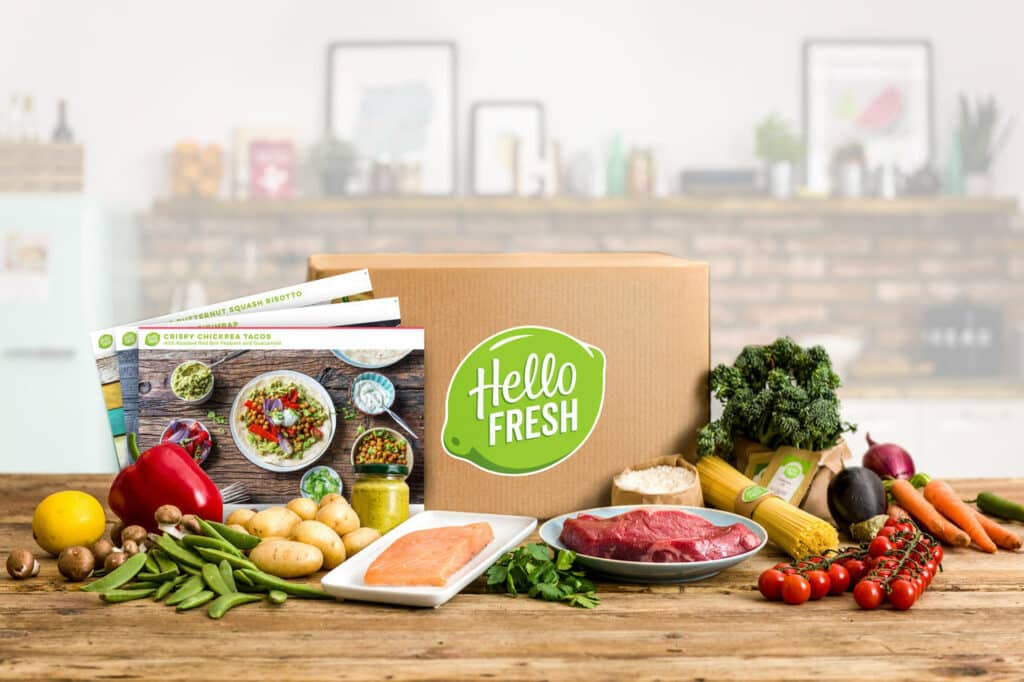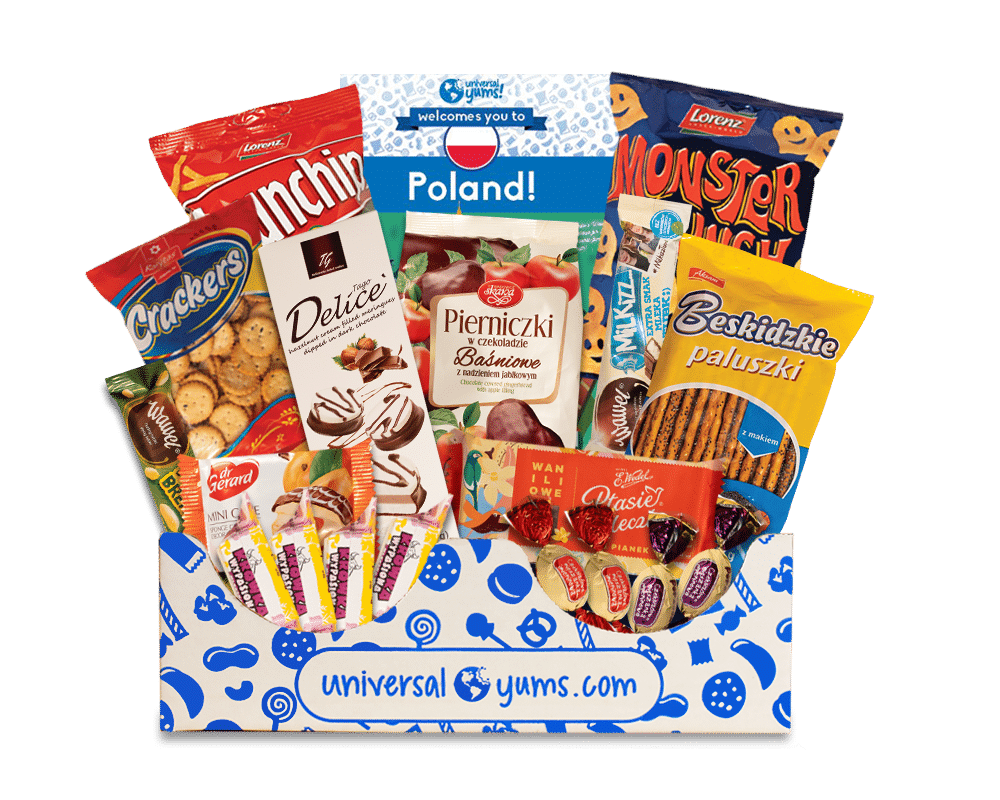 Mouth – Indie Foods & Tasty Gifts – powered by women. This box is for you!
Smoothie Box – Healthy smoothies delivered to your door for women with all kinds of tastes.
Universal Yums – From box to snack table, a shipment of snacks from all over the globe.
Gifts For Women Who Like Beer and Wine
There are so many great wine and beer club subscription boxes! No need to take a trip to the liquor store when you can have new brands and flavors delivered. Many of these offer the best monthly subscriptions for women at different levels. Check out:
Revel Wine Club – Award-winning wines delivered to your doorstep.
Wine Awesomeness –  Real wine. True stories. Around the globe. Discovery delivered to your door.
Wine Dog – A subscription with sparkling wines, this seasonally-themed monthly box is bursting with exciting fun for you & your dog to enjoy together!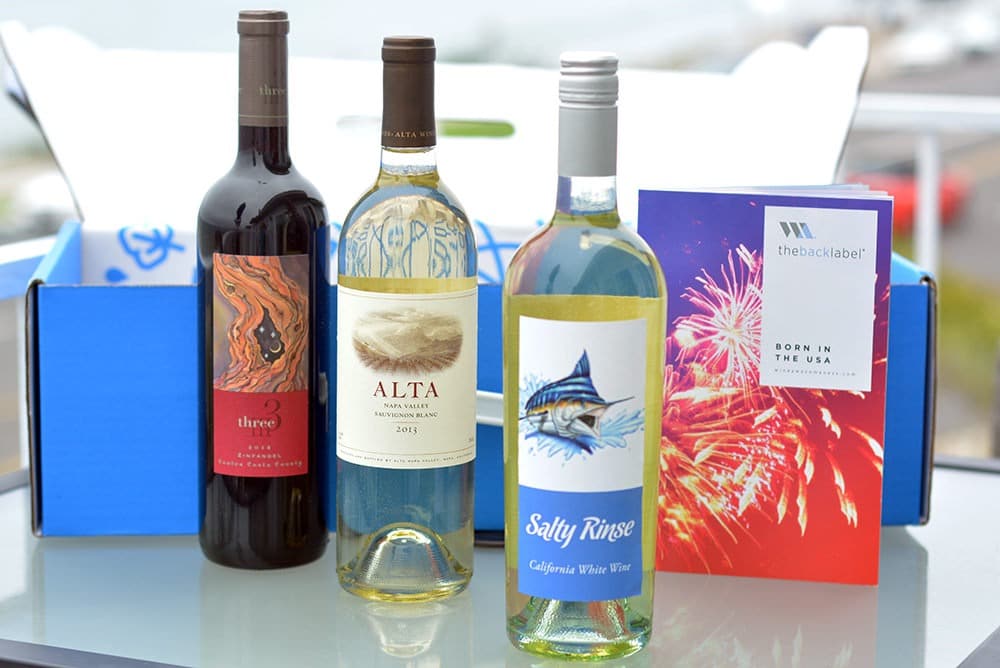 Barkbox
This monthly subscription box for women and men is ideal for those fur mamas who love to pamper their pet or show off their love of being a dog mom! For the dog moms, how about a subscription to Barkbox?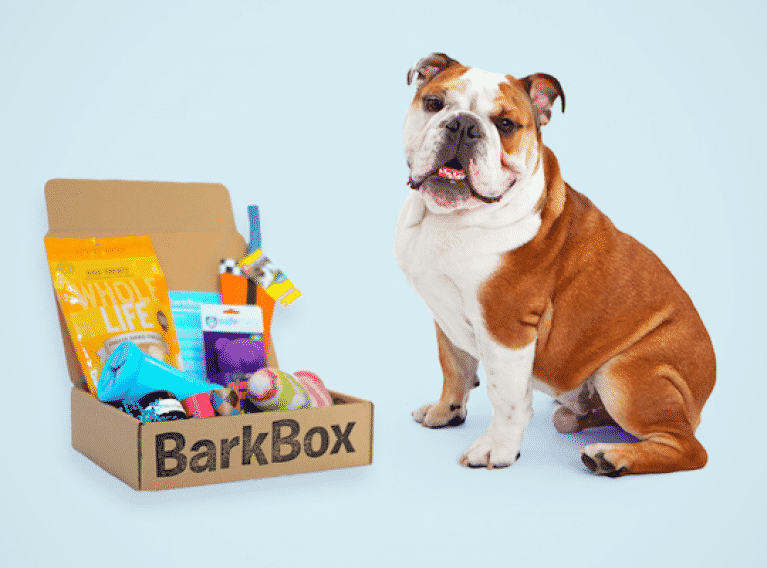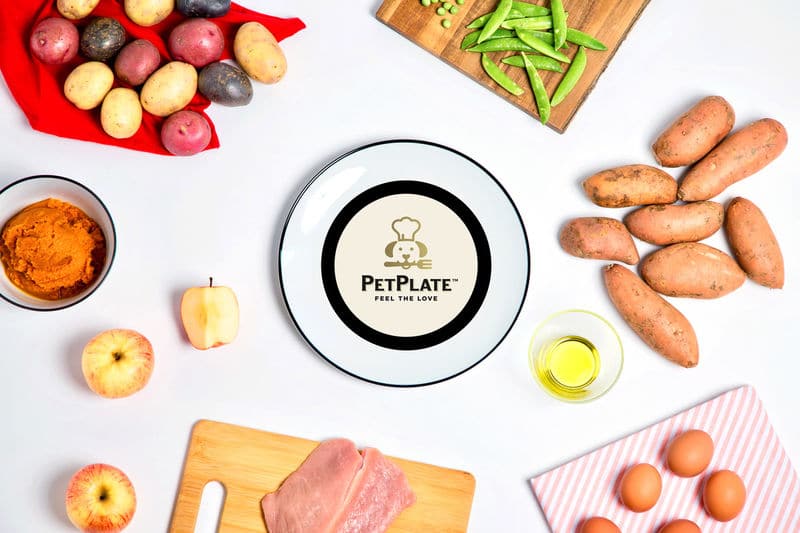 PetPlate Monthly Subscription Box
Long gone are the day when you had to run to the store for your monthly pet snacks or toys. Now you can have a service like PetPlate deliver right to your door, monthly.
Gift Boxes For The New Moms
This type of monthly subscription box for women is suited to those women who are pregnant or about to be moms, or have just welcomed someone new to the world! Intended as a substitute for schlepping baby to the store with you, these boxes contain all the monthly needs, like diapers, and products, your new little one needs daily. See our full post on best pregnancy subscription boxes. 
Oh Baby Boxes – Here's what you get from this lovely monthly subscription – The ultimate pregnancy lifestyle box full of healthy & fun products tailored to your due date!
Ecocentric Mom –  Ecocentric Mom is a monthly subscription for the modern, mindful mama. Monthly box items are carefully curated to contain only natural & organic products & are perfectly matched to your stage of motherhood. Read on for more info.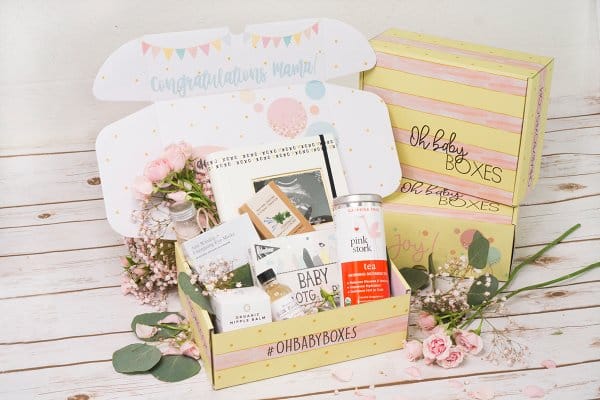 For The Homeowners & Gardeners
What started as a service for new homeowners has developed into a great way to deliver home decorating and also home cleaning products right to your door. Home Made Luxe has great home and garden gifts. This box is great for both men and women.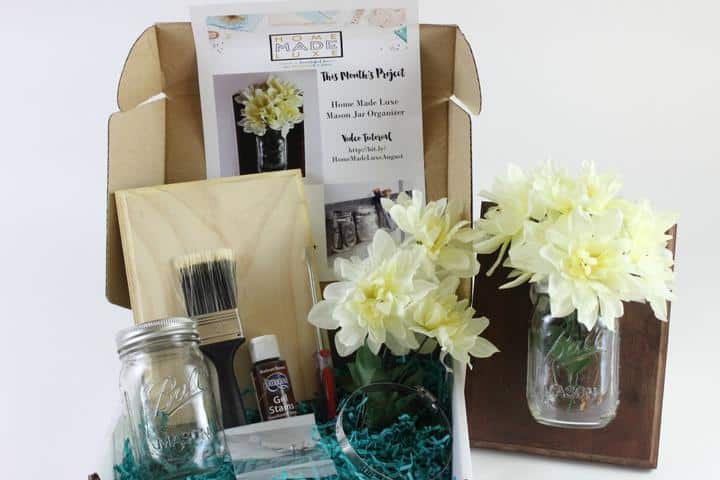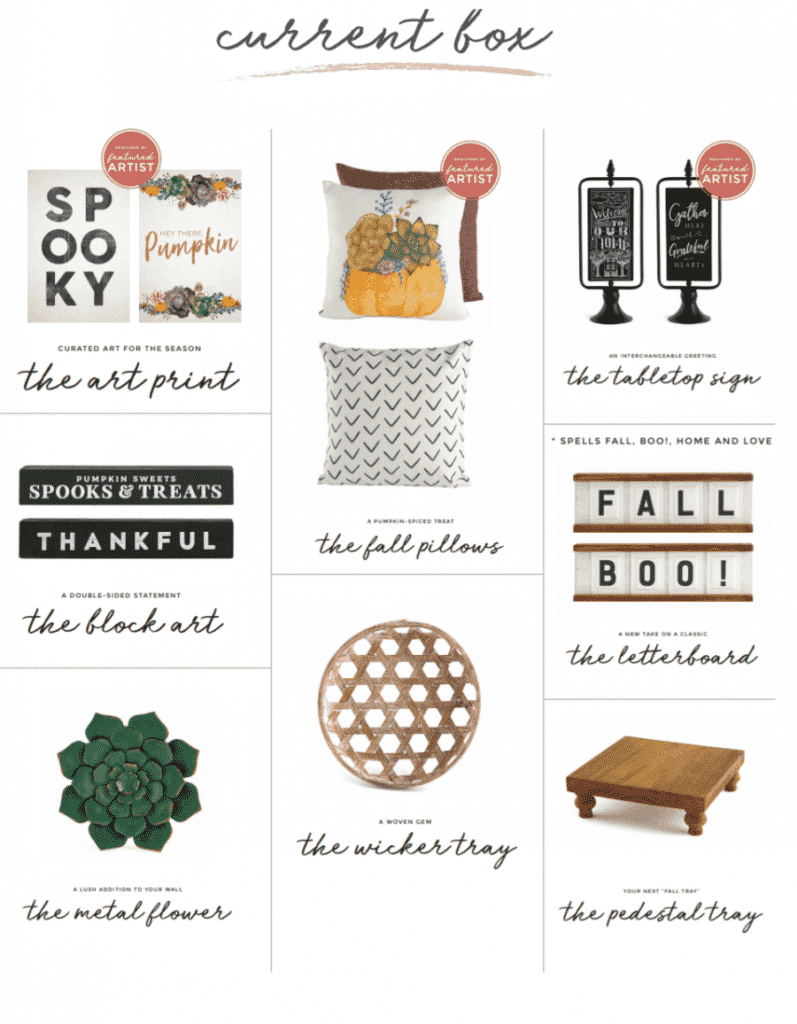 Decocrated – Decocrated has great home décor items you -or she- will love. Every season, they send you a limited edition box that contains timeless, high-quality décor. If you sign up for one of these subscription boxes, you won't be disappointed. One of the best monthly subscription boxes for women.
Faithbox
There are even monthly subscription boxes for women with Christian faith-based themes. Try FaithBox for books and media. This box stands out for its great reviews.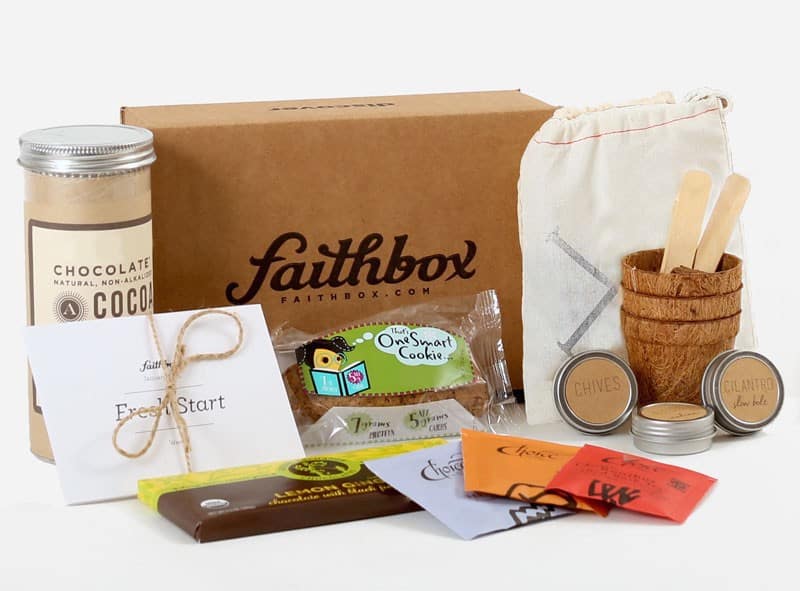 For The Coffee And Tea Lovers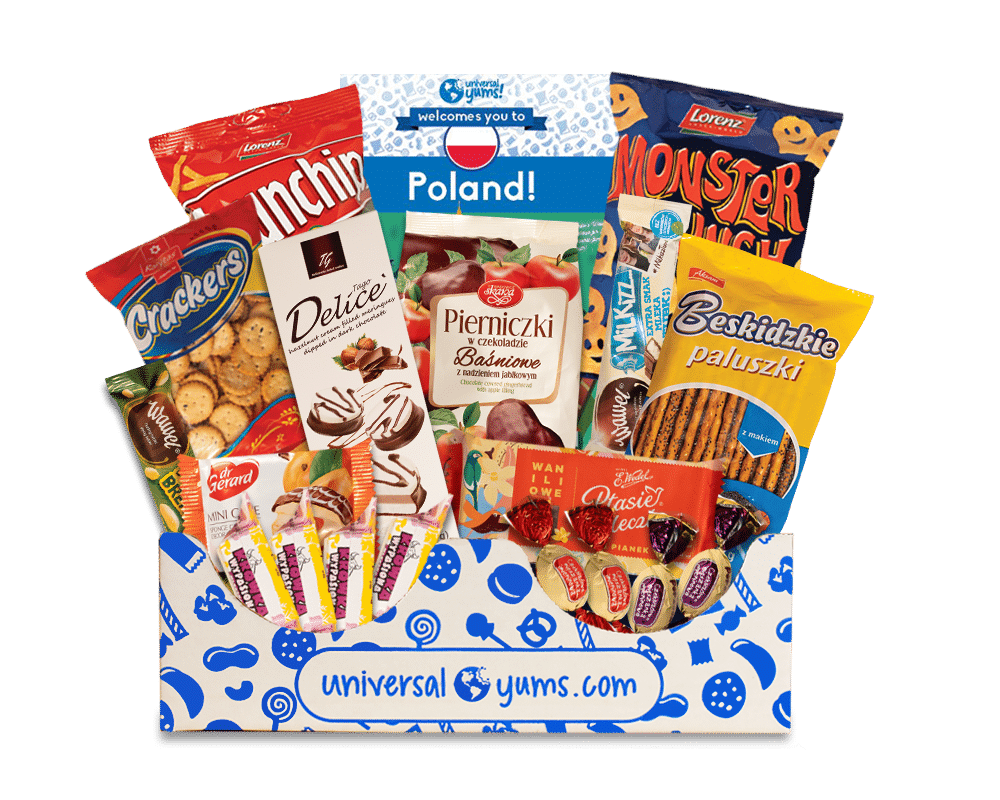 Peet's Coffee 
For the coffee lovers, many of these come as kits with four different coffees for her to taste and try! Within the first day of this being on the market during the pandemic, dozens of subscriptions were sent out; it was just too good to be true to have new flavors of coffee delivered right to your home. Peet's Coffee is one such subscription service, and they offer both coffee and tea deliveries. There's no ho-hum about this subscription.
The Best Monthly Subscription Box For The Woman Who Has Everything
For The Girl Who Has Everything
The thing about this subscription is that you cannot go wrong. You are trying to buy a gift for the girl who has everything. Rather than a bottle of wine or yet another mug, why not a subscription box to something fun! There should be no boring parts to this subscriptioIf you are looking for something fun and silly, how about a socks in a box subscription from Sock Panda?
Or for the Disney enthusiast how about a monthly delivery of the best Disney World goodies from the Parks straight to their door, from Walt Life!
Perhaps you know a gamer, nerd, or someone who loves pop culture collectibles? Try Loot Crate for some truly fun, original subscription boxes!
For Art, Music and Photography gifts, try Craft Stash for some awesome subscription boxes with many products per box.
There are even boxes specifically for women of color!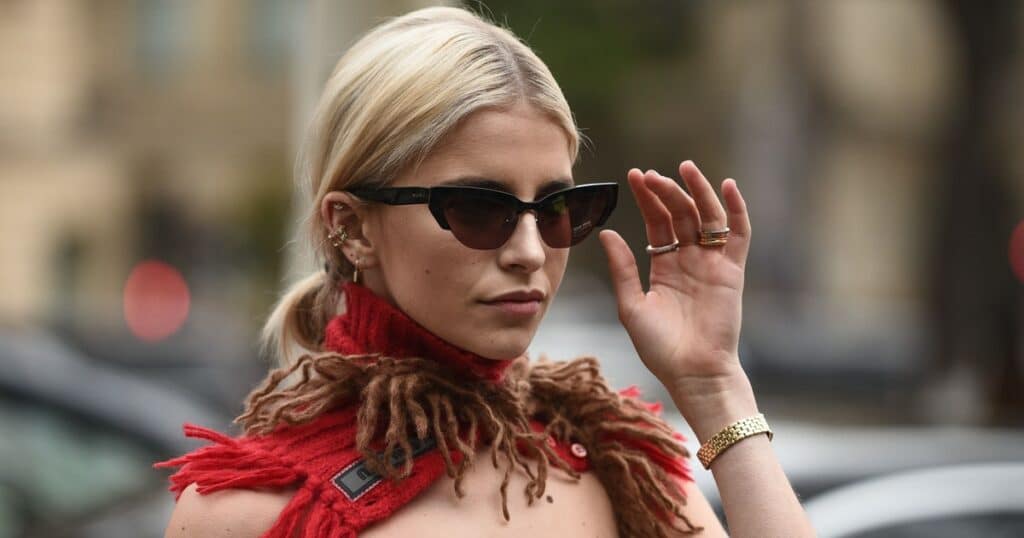 Conclusion On The Best Boxes For Women
So Many Choices!
Subscription box deliveries bring something new to the table for these days of quarantine and solitude. Getting a shipment delivered to your door makes things a little less lonely and a little more fun. Get boxes ahead of your next personal milestone to celebrate yourself, as you should, or for a friend for a single gift or a year's supply of fun! Hopefully, this will serve as the inspiration for some new deliveries to your door!
If you are a man uncomfortable by the huge selection of women's gifts and not sure what to buy for the woman in your life, the best monthly subscription box for a woman is a sure win. After reading all about these boxes, you may be wondering, are there boxes for men? Why yes there are! Subscription boxes are available for both men and women. CrateJoy is a great place to start.
With so many gift subscription boxes for women on the market, it can be hard to shop for what you think you or a friend might need. That's why we hope reading about these subscription services will help you find the subscription box for you, boxes for kids, or boxes for your partner with everything they might like! We hope you have found one box that peaks your interest in this list of the best boxes. Let us know which you chose and how you liked it!